Would Cosmetic Dentistry in Lake Katrine Be Beneficial for Me?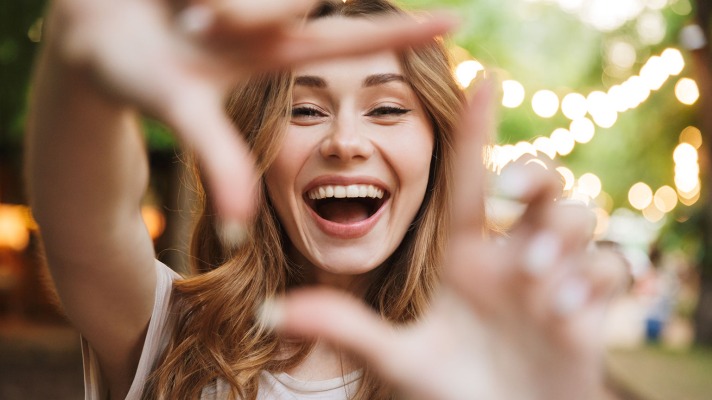 Have you felt your smile start to fade as you experienced damage to your teeth that causes you embarrassment? Discolorations, chips,and lost teeth are common reasons why people stop smiling, and feeling self-conscious about your smile impacts so many different parts of your life. Cosmetic dentistry in Lake Katrine offers several effective ways to stop the dreadful cycle of hiding your smile so that you can begin embracing life again.
Do My Needs Fall Into the Cosmetic Dentistry Category?
If you dislike how your teeth look or feel, then you most likely could benefit from cosmetic dentistry services. Your dentist in Lake Katrine provides services that help to diagnose, treat, and prevent dental health conditions that include tooth decay and gum disease. Cosmetic dentistry offers you the ability to take control over how your teeth appear when you smile.
Cosmetic dentists can do all of the same preventive and restorative treatments that are offered in traditional dentistry, but they also offer additional forms of care that focus on improving how your smile looks. Removing stains, restoring chipped teeth, and replacing the ones you might've lost are all possible when you visit a cosmetic dentist at Dentists' Office of The Hudson Valley.
Restoring Your Smile With Dental Implants
Dental implants have safely been in use for decades, and recent techniques have made them even better than ever before. Implant dentistry is one of the most exciting procedures that our team offers for smile transformations. By surgically implanting a post in your gums, your dentist can provide you with a tooth replacement that functions like natural teeth. The stimulation that the post provides to your jawbone helps to prevent bone loss, which could help to save your remaining teeth. We can use dental implants to replace multiple missing teeth, or you may just need one to fill in an embarrassing gap.
Replacing Lost Teeth With Dentures
Dentures are another possible option that you might need to replace missing teeth. Full dentures are designed to cover up an entire arch on the top or bottom of your mouth. These can be removable, or you may prefer to fix them in place using implanted posts. Similar to implants, we can provide partial dentures when you only want to replace one or two missing teeth. When you need partial dentures, working with a cosmetic dentist is the best way to make sure that they match your remaining teeth. Color matching requires an expert's eye to capture the varying shades of white that occur in natural teeth.
Choosing Invisalign® for Comfortable Teeth Straightening
As an adult, getting metal braces simply might make you feel even more uncomfortable about your smile. Spending years with metal wires and brackets on your mouth is unappealing when you may need to smile at work or at social engagements. Invisalign® is a discreet method for straightening teeth that your dentist in Lake Katrine can offer you during your smile transformation. When you have a custom set of aligner trays to wear, you'll feel comfortable continuing with your normal lifestyle while you work on improving your teeth alignment.
Getting Veneers to Improve the Appearance of Teeth
A porcelain veneer is another one of the most impressive types of cosmetic dentistry procedures that you can receive, and you can get beautiful results from this treatment within only one or two appointments with your cosmetic dentist. A veneer fits on top of the side of your teeth that shows up in our smile zone. Putting this thin sheet of porcelain over your teeth can help to hide obvious discolorations that don't lift with teeth whitening. Your dentist can also use them to help close gaps or cover up unsightly chips.
Achieving Better Results With Professional Teeth Whitening
Have you tried whitening your teeth at home only to see lackluster results? The type of whitening treatments that you can buy over-the-counter can vary according to their formulations, and some can even cause damage to your teeth and gums when you use them incorrectly.
Professional teeth whitening is one of our most affordable types of treatments, and we have patients popping into our office all the time to receive teeth whitening. Spending a few minutes in your dentist's chair can leave you with a stress-free experience and a beautiful smile at the same time. If you prefer, your dentist in Lake Katrine can also set you up with a customized at home kit for teeth whitening that is safe and comes with clear instructions for keeping those pearly whites brighter between appointments.
Is Cosmetic Dentistry Expensive?
Having dental insurance is an asset for obtaining affordable treatments. Some kinds of cosmetic dental care are considered elective. For instance, teeth whitening is often used for purely cosmetic reasons. Since this won't necessarily treat a defined oral health condition, many policies won't cover the treatment.
Other types of treatment might still be either fully or partially covered when they relate to a dental treatment that your insurance company defines as being necessary for restoring your oral health. We work with each person on a case-by-case basis to help you get the best cost for your treatment. This also means that we can't give you a general figure right here, since you'll need a comprehensive dental exam and consultation to know which procedures will help you the most.
Connect With a Cosmetic Dentist in Lake Katrine
There is no time like the present to begin being proactive about changing your smile. Making even a few small improvements can result in huge results, and our team at Dentists' Office of The Hudson Valley will be with you each step of the way.
To get started on planning your big smile makeover, just give us a call today for cosmetic dentistry in Lake Katrine that delivers impressive results.