When Do You Need an Oral Surgeon?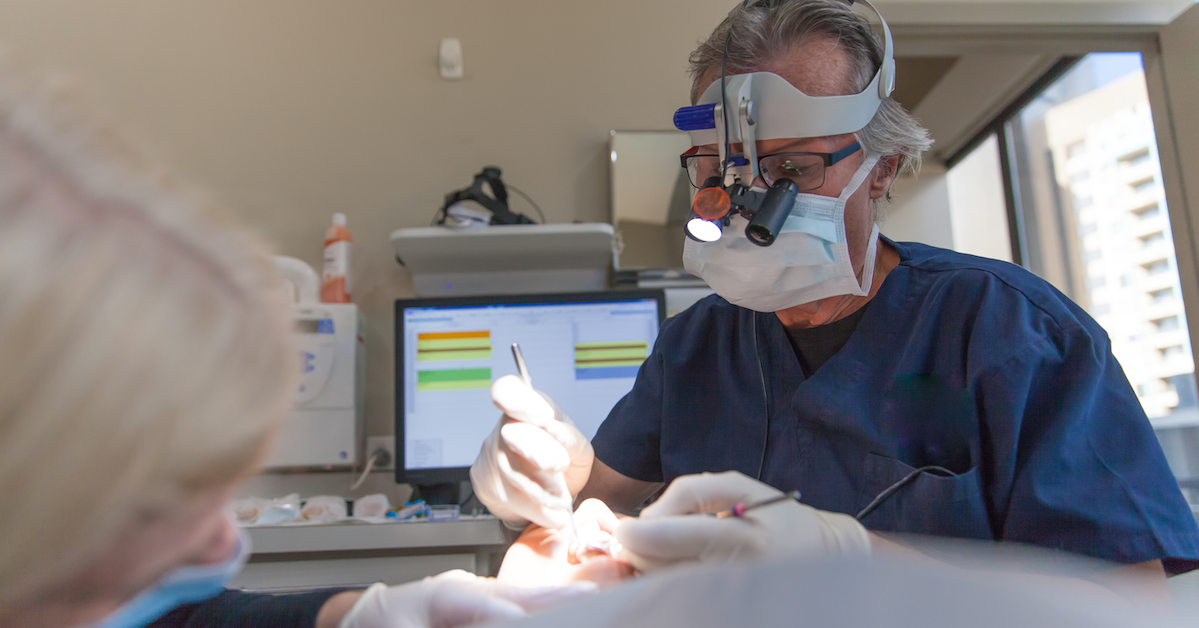 Oral and maxillofacial surgeons are also dentists, although they focus on different parts of dentistry. Dentists are most people's primary care providers for their dental needs. They focus on preventative care and perform the most common procedures people need to maintain their dental health. Oral surgeons attend a hospital-based residency program for four to six years after dental school. They treat complex dental issues requiring surgery to the face, jaw, mouth, and neck.
Oral surgeons can offer general anesthesia to patients having long, complex procedures. They also offer other anesthesia options, like IV sedation, often called twilight sleep, or local anesthesia. Your oral surgeon can help you pick the right option in your case. Oral surgeons are the only medical professionals, besides anesthesiologists, who have extensive training in general anesthesia. You'll be monitored throughout your surgery by trained professionals.
Why Do I Need an Oral Surgeon?
Oral surgeons perform many of the same procedures as dentists. A dentist can perform a simple tooth extraction when the tooth is already erupted from the gum. With teeth trapped under the gum, such as impacted wisdom teeth, you would see an oral surgeon who will have to make an incision in the gum to reach the tooth. Dentists can also place implants, but will refer complex cases to oral surgeons. Oral surgeons also perform complex surgeries to the mouth, jaw and face, such as reconstructive jaw surgeries and cleft lip operations. They also help with TMJ disorders and sleep apnea when less invasive options are not working.
Oral surgeons also offer more options for anesthesia. It was part of their residency training, although there are procedures that only require the local anesthesia and nitrous oxide that dentists offer. Some dentists do not offer IV sedation, but some are trained in it. Only oral surgeons offer general anesthesia. Be sure to discuss your needs and expectations with your oral surgeon beforehand.
What Do Oral Surgeons Suggest for Tooth Care Before and After Oral Surgery?
First, you want to avoid any surprises. Verify your oral surgeon's office accepts your dental insurance and bring your insurance card with you. If you don't have dental insurance, get an estimate of the cost of your procedure and learn what payment methods the office accepts.
Complete the logistics in advance. If your oral surgeon is giving you pain medication for after your surgery, pick it up in advance. If the oral surgeon says you'll need ice afterward to control swelling, pick up some ice packs and have them in the freezer. If one of your post-op instructions includes resting with your head elevated, gather extra pillows.
Stock up on soft foods you'll be able to eat. Yogurt, Boost, Ensure, ice cream, or other goodies are nutritious and acceptable. Make sure you won't have to go out while you're recuperating. For at least 24 hours, make sure someone can take care of your small children or pets.
Do I Need a Ride Home After Oral Surgery?
If you receive IV sedation, oral sedation (a pill), or general anesthesia, you will need a family member or friend to come with you and drive you home afterward. You may feel very groggy after your procedure. If you have small children, you may need your ride to stay with you until you feel alert again. If you have general anesthesia, do not drive or operate heavy machinery for at least 24 hours.
What Do I Do Before Oral Surgery?
Oral surgery preparations are like any other surgery preparations if the surgeon is using IV or general anesthetic. Your oral surgeon will give you guidelines that typically include:
Do not eat or drink for 12 hours before surgery.
Don't use tobacco for twelve hours before your surgery.
Wear comfortable clothes with short sleeves. You will most likely be getting an IV.
Don't wear jewelry.
If you wear contacts, don't wear them to your surgery.
Don't wear makeup. Bring a lip balm as your lips will probably be dry after the surgery.
Don't wear perfume.
If you have long hair, you may want to tie it back.
Have your ride arranged.
Get any foods you'll be able to eat in the house, so you don't have to go out.
Wear comfortable shoes. If you're groggy, it will be hard to walk in heels or flip flops.
What Will My Diet and Life Be Like After Oral Surgery?
Your post oral surgery instructions are likely to include:
Rest afterward for two or three days. Don't engage in any vigorous activity or lift anything heavy as you might disrupt the healing process. When resting, keep your head elevated to avoid excess bleeding and swelling.
Take pain medicine as directed by your oral surgeon. If he or she tells you to take it right away, do so, even if you're not in pain. It will stop the pain before it starts and can help with inflammation.
Use ice to reduce swelling as directed. You can use a pack of frozen peas for an ice pack if you don't have any other options.
Use warm salt water rinses as directed. This will help keep your mouth clean. You can't brush or floss until your oral surgeon tells you that you can.
Don't smoke for at least one day after the surgery. Hold off as long as you can, or better yet, quit altogether. Nicotine inhibits healing.
Eat soft foods until you heal. At first, you'll need to eat cool foods, nothing hot or spicy. Nutritional drinks are good, like Boost. Don't use a straw for a few days. Nutritious soft foods you can enjoy include cooked salmon, scrambled eggs. oatmeal and Jell-O. Cool foods will feel good in your mouth, so if you want ice cream or frozen yogurt, indulge yourself. Drinks like Ensure or Boost are also good as they are nutritious; just don't use a straw to drink them. You want to get as many liquids as you can. Avoid any hot drinks until your oral surgeon tell you it is okay.
If you need an oral surgeon in Lake Katrine, please contact our office. We would enjoy helping you and addressing any concerns you have. If you have an emergency, such as severe facial injuries or bleeding that won't stop, head to the closest emergency room or call 911 right away.