Smile Makeovers in Lake Katrine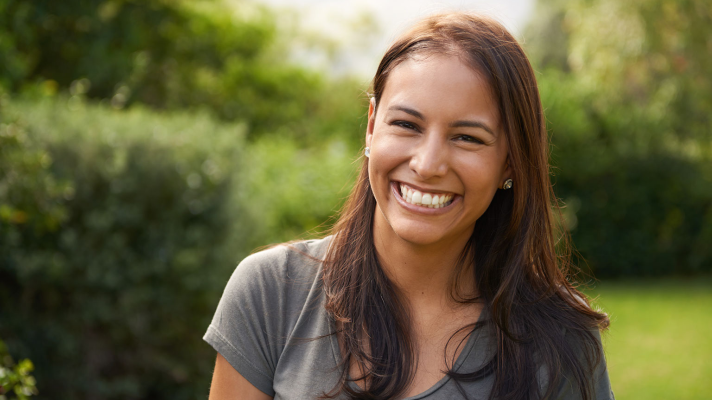 Have you ever wondered what your smile says about you? People notice when you smile, and feeling afraid to show your teeth could cause them to wonder if you are truly happy. While most people start out in life with teeth that are fairly bright and white, you might have noticed that your grown up teeth grew in crooked. Or, a sports injury in your teens might have caused a few chipped teeth.
Our team at Dentists' Office of The Hudson Valley in Lake Katrine loves watching people's lives get transformed by something as simple as a whitening treatment. Our smile makeovers also include other options for improving how your teeth look. You can learn about the full range of treatments we provide for improving the appearance of your smile when you visit us for cosmetic dental care in Lake Katrine.
Opt for Professional Teeth Whitening Instead of DIY Kits
Many people try a DIY kit after one catches their eye in the store, and there is nothing wrong with trying to find the fastest way to improve your smile. Teeth whitening in Lake Katrine is one of the most popular services that dentists provide for making over a smile, and visiting our office for a treatment can help you get better results than you might be able to achieve on your own.
Deeper stains from coffee, tea and tobacco don't always respond well to over-the-counter treatments. You might also have special needs, such as tooth-colored fillings, that require a professional approach to create the most natural looking results.
If the cost is what made you grab a store-bought whitening kit, then you might be happy to hear that you can still find an affordable option by asking your dentist to help you get a custom solution to use at home. At-home whitening kits from your dentist are safer and more effective than the ones you buy at grocery stores, but you'll also get the most optimum results when you choose to get a treatment at Dentists' Office of The Hudson Valley in Lake Katrine.
Correct One of Two Damaged Teeth With Dental Crowns
If you've been living in fear that you need an extraction due to deep decay or a tooth injury, then you might be relieved to hear that you could have a different option. Dental crowns are prosthetic devices that are designed to be permanent. Your dentist will help you choose a crown that is made out of the right material to withstand the forces from you chewing and look natural in your mouth.
Taking care of a dental crown is as easy as brushing and flossing your teeth, and your dentist can keep it looking just as shiny and white as the rest of your teeth when you come in for regular cleanings. When you've got one or two teeth in your smile zone that have visible and deep damage, this is an option that can help you preserve them and enhance your appearance.
Move Your Teeth Into the Perfect Places With Invisalign®
Adult teeth sometimes come in crooked, and you might have opted out of getting braces in your youth. Your adult teeth can also shift out of their original places over the years, especially if you didn't keep wearing a retainer after your original orthodontic treatment. Fortunately, dentists can use that movement to bring them back to their spots.
Invisalign® in Lake Katrine is another one of our most popular smile makeover options. If the thought of wearing metal braces makes you shudder, then you'll love the prospect of wearing clear aligners that don't poke your gums like traditional wires and brackets can. You can also easily remove your aligner trays to eat your favorite foods and brush your teeth, which helps you to enjoy minimal disruptions to your lifestyle.
Get the Smile of Your Dreams With Veneers
Right now, you might be thinking that all of these treatments sound great when you only have minor imperfections in your smile. If so, then you might be curious to learn about how our dentists can use veneers to transform multiple teeth in your smile into ones that are picture perfect.
Getting veneers is a minimally invasive procedure, since dentists only have to disrupt a small portion of the enamel on your teeth. In some cases, they may be able to place veneers on your teeth without having to remove any of the enamel. Once the dentist places the thin eggshell-like piece of material over your tooth, it instantly hides all of the stains and chips that make you hide your smile.
Making sure that your smile reflects all of the joy that you feel inside is important for your success in life. Is it time to address those little things that make you cringe when you feel the urge to laugh? Give us a call at Dentists' Office of The Hudson Valley for a smile makeover consultation in Lake Katrine that will get you started on the path to dental excellence.