Posted under:
Root Canal
Posted on: January 21, 2023
Signs That Your Dentist Is a Quality Dentist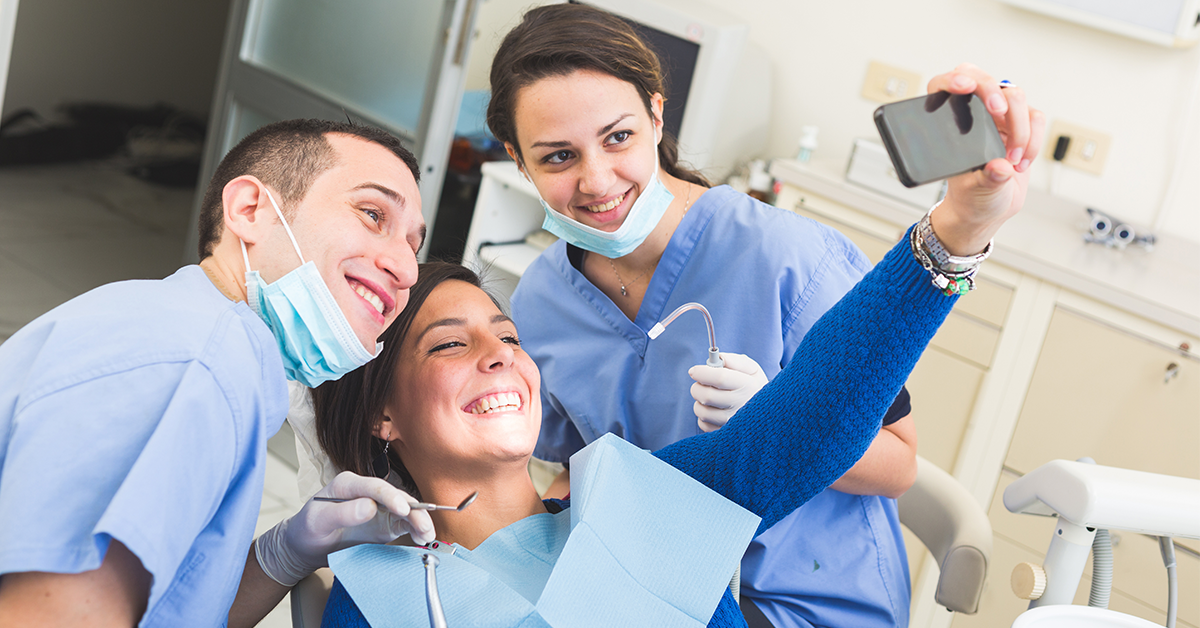 When searching for a dentist in Lake Katrine, you have many options available to you. How do you know which of these is the one who will serve you and your needs the best? It's simple, actually. Just look for these sure-fire indications you've indeed found a dentist worth entrusting with your oral care.
As you read through this article, you'll discover all these reasons why people choose Dentists' Office of The Hudson Valley as their trusted dental practice in Lake Katrine. To schedule an appointment at our office, give us a call anytime.
Why Is Quality Important in a Dentist?
Consider this imaginary scenario: you find out you require major surgery like a hip replacement or open-heart surgery. Would you seek out the least expensive surgeon to perform the procedure? Probably not. Rather, you'd seek out the one most qualified for the job, with ample experience in treating patients with just such problems. Why, then, would it be any different in the case of seeking out a dentist to treat a dental problem or simply help you preserve your good oral health?
The answer, of course, is that it's not. Dental health is part of general, overall health, which means you should treat your dental care and the person who provides it with the same seriousness as you do your regular, medical doctor. Your teeth perform invaluable functions for the digestive system, while problems with your teeth and gums can cause infections that can spread and affect nearly every system of the body. You need a dentist who recognizes this connection and the importance of proper, total dental care both in the office and at home or going about your daily life. Your teeth and gums are also instrumental in giving you an aesthetically pleasing smile that you're not ashamed to bare.
That makes health and confidence two of the main reasons why quality in a dentist is important.
Fortunately, you can identify several tell-tale indications of the quality level of any dentist. By the time you're done reviewing these signs, you'll be able to see why Dentists' Office of The Hudson Valley offers quality dentistry across the board.
An Excellent Patient Experience
Your experience as a patient receiving care and treatment at a dental office in Lake Katrine should always be a positive one, even if you're not thrilled about the procedure you're there to receive. A dry, stoic, unfriendly or hurried environment will not give you the calm, comfort and confidence you need to feel safe receiving dental care there. Likewise, a dentist or dental staff who refuses to communicate with you openly about what's going on with your mouth, what's being done to it and what needs to happen after to keep your mouth healthy can be difficult to trust. A negative patient experience at a dental office could lead a person to avoid–or even fear–dental care in the future.
That's why it's so important to see a dentist who provides an all-around positive patient experience that includes, at the very least: a comforting environment, a compassionate staff and a communicative dentist. At our dental office in Lake Katrine, you'll find a dentist who cares deeply about giving you customer service as great as the actual dental care they provide. Our office staff treats you with courtesy, dignity and respect from your very first contact with us all the way through examination, treatment and follow-up care; we also help make sure you prevent future oral health problems.
At Dentists' Office of The Hudson Valley], your patient journey starts prior to you even setting foot through the door. From your very first phone call to our office, we make sure you feel like we hear you and understand you and care about your concerns and your dental wellness. You'll find every member of our staff friendly, welcoming and informative.
Clear Communication
We mentioned communicativeness a moment ago but it bears repeating and elaboration. A top dentist in Lake Katrine takes the time and care to explain everything to you every step of the way. Our dentists will discuss with you what they're going to do before they do it, including showing you the instruments they'll use, explaining what they are, how they'll use them and what you may feel while they're being used. The dentist will also maintain open communication with you throughout any exam or procedure to make sure you're still feeling comfortable, calm, safe and free of pain. If any of those factors are somehow "off," the dentist will stop what they're doing and take a moment to address your concern–even if it's a short break. You'll never feel rushed out of the dentist's chair in our office.
Your thoughts and feelings throughout your visit here are always valued and addressed. That means, at any time before, during or after your appointment, your dentist will take the time to address any questions that come up for you. You'll never feel pressured to pursue any treatment; your dentist will simply explain the advantages and disadvantages of all your options to help you come up with the best decision for yourself.
Updated Technology
Dentistry is a constantly evolving branch of medicine with innovations emerging around every corner. To keep up with these innovations, new and improved dental technology is coming out all the time. We do our best to make sure all the equipment in our office is updated and state-of-the-art to provide the most advanced dental care possible to our patients.
We're Here For All Your Dental Care Needs
At Dentists' Office of The Hudson Valley, we make sure you always feel like priority number one and that you're getting the quality of care you expect and deserve. Call us today to schedule an appointment with a dentist in Lake Katrine you can truly call your own.