Reasons and Remedies for Tooth Discoloration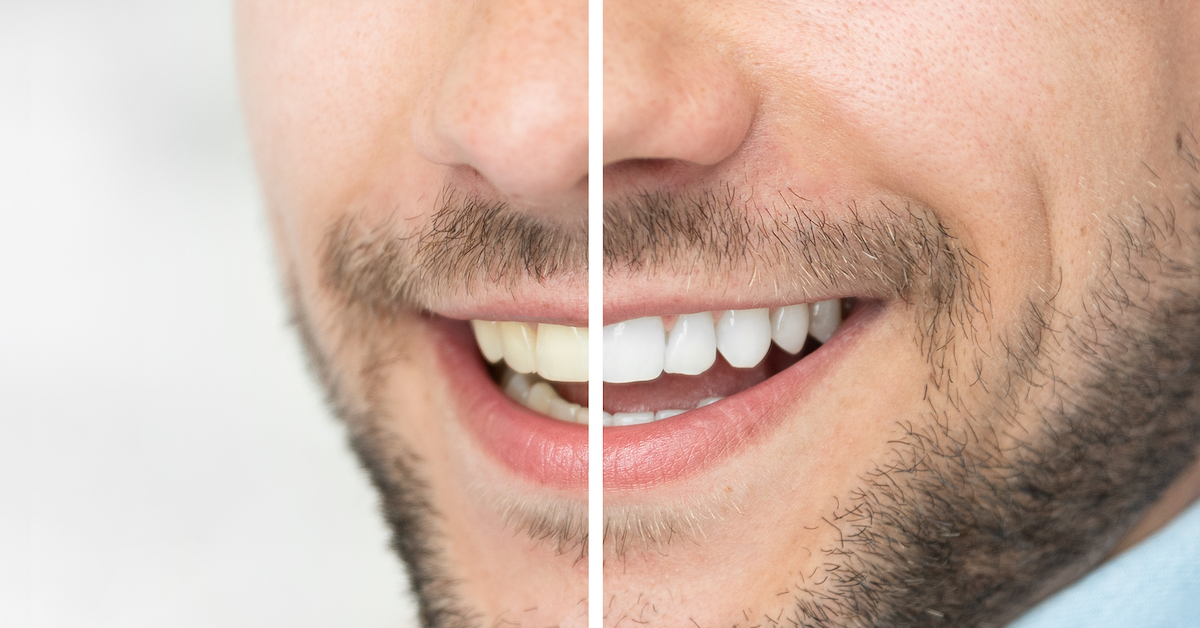 Your teeth may become stained or discolored for a variety of reasons. The foods you eat, the medications you take and the dental hygiene activities you perform every day can have a real impact on the color of your teeth and their appearance when you smile or speak. Know that there are helpful and practical suggestions that will allow you to whiten your teeth and enhance your smile. There are longer-term solutions and immediate solutions to help you achieve brighter smiles and whiter teeth. Here are some facts you should know about tooth discoloration and how to address this problem effectively.
What Are the Causes of Tooth Yellowing?
Some of the most common reasons that your teeth may become discolored, dark-colored or yellowed include the following:
Drinking coffee, wine or tea drinks that contain large concentrations of tannins
Smoking tobacco products
Chewing tobacco or dipping snuff
Using certain prescription medications now or in the past
Failing to care for your teeth properly
Don't despair if you have yellowed teeth, there are solutions available for you! When you understand the cause of your teeth it can be much easier to fix them. It's not as hard as you think to fix them as long as you follow a few tips. Contact your dentist if you think your problem will be more expensive or time consuming to fix.
How Dietary Choices Affect Tooth Whiteness
Avoiding certain foods and drinks can often help you maintain better dental health and can reduce the chance of developing discolorations of your tooth enamel:
Wine, tea, coffee and other beverages that contain tannins are often associated with darkening of the teeth. Reducing your intake of these drinks and rinsing your mouth after drinking them can often provide you with added protection against yellow or brown stains on your teeth.
Sweet and sugary drinks and snacks are implicated in the formation of plaque, which attacks the tooth enamel. Over time, thin and brittle tooth enamel can let the color of interior tissues in your teeth to show through, resulting in black or dark-colored teeth.
Other foods and drinks can have a positive effect on the health of your teeth and the overall appearance of your smile. Some of the most beneficial foods and beverages include the following:
Water and sugar-free drinks can sometimes wash away or reduce the concentration of plaque in your mouth. This can add up to fewer cavities and improved strength of your tooth enamel.
Foods rich in calcium are also helpful in building stronger tooth enamel and bones. This can include cheese, milk, and other vegetables like broccoli.
Flax seeds and some fish are high in the nutrients known as omega-3 fatty acids, which can often reduce inflammation and produce healthier teeth and gums.
Chocolate lovers can rejoice that cocoa has also been shown to have an anti-inflammatory effect on gums and teeth.
By carefully choosing the foods you eat and the beverages you drink, you may be able to lower your risk of yellow or discolored teeth to promote the most beautiful smiles now and in the future.
A Special Note About Smoking
Any type of tobacco use can have a serious negative effect on your teeth and gums. Most dentists and medical professionals recommend stopping smoking as soon as possible to ensure the best results for your ongoing dental health. Nicotine and tar in cigarette smoke can be absorbed into the small pores in tooth enamel to cause the characteristic yellow teeth found in many long-time smokers. Worse yet, tobacco can cause irritation of the gums, which can quickly develop into inflammation and gingivitis. Left untreated, gingivitis can become gum disease, which is a leading cause for tooth loss in adults.
If you cannot quit smoking entirely, cut back on the number of cigarettes you smoke each day. Additionally, you may be able to prevent some of the damage caused by this bad habit by rinsing your mouth thoroughly with water or mouthwash after each session of smoking or chewing tobacco. This can reduce the impact of cigarette or cigar smoke on your teeth and may help you maintain better dental health.
Prevention Is Half the Battle
Regular dental cleanings and exams can help you to keep your teeth cleaner and healthier. Be sure to create and follow a dental hygiene regimen that will reduce plaque buildup and will help to keep your teeth whiter. By brushing your teeth after each meal and snack, you can eliminate most of the plaque and food debris that can cause tooth decay. Flossing is also essential and should be part of your routine at least once a day. Another important element in your dental care is to seek treatment immediately if you experience pain or discomfort in your teeth or gums or if you have visible stains or holes in your teeth. If you experience any problems, call your dentist for fast and convenient appointments with a dentist to address these issues as quickly as possible.
We Can Help You Enjoy a Brighter Smile
Some of the treatment options for stained or unsightly teeth include the following:
Whitening treatments in our office are designed to produce the fastest and most effective results for you and your family members. These treatment options can often dramatically improve the appearance of your teeth.
We can also provide you with take-home whitening kits that can produce slower results or that can supplement your in-office treatments.
Veneers and crowns are used to cover up severely discolored or damaged teeth. We can provide you with accurate estimates for these options and can deliver the best solutions for your needs and your budget.
Give the dentists at Dentists' Office of The Hudson Valley a call today at (845) 512-1230. We can discuss your needs and set up an appointment to help you look and feel your absolute best.