Posted under:
Root Canal
Posted on: November 22, 2022
Oral Cancer: Causes, Symptoms, Treatments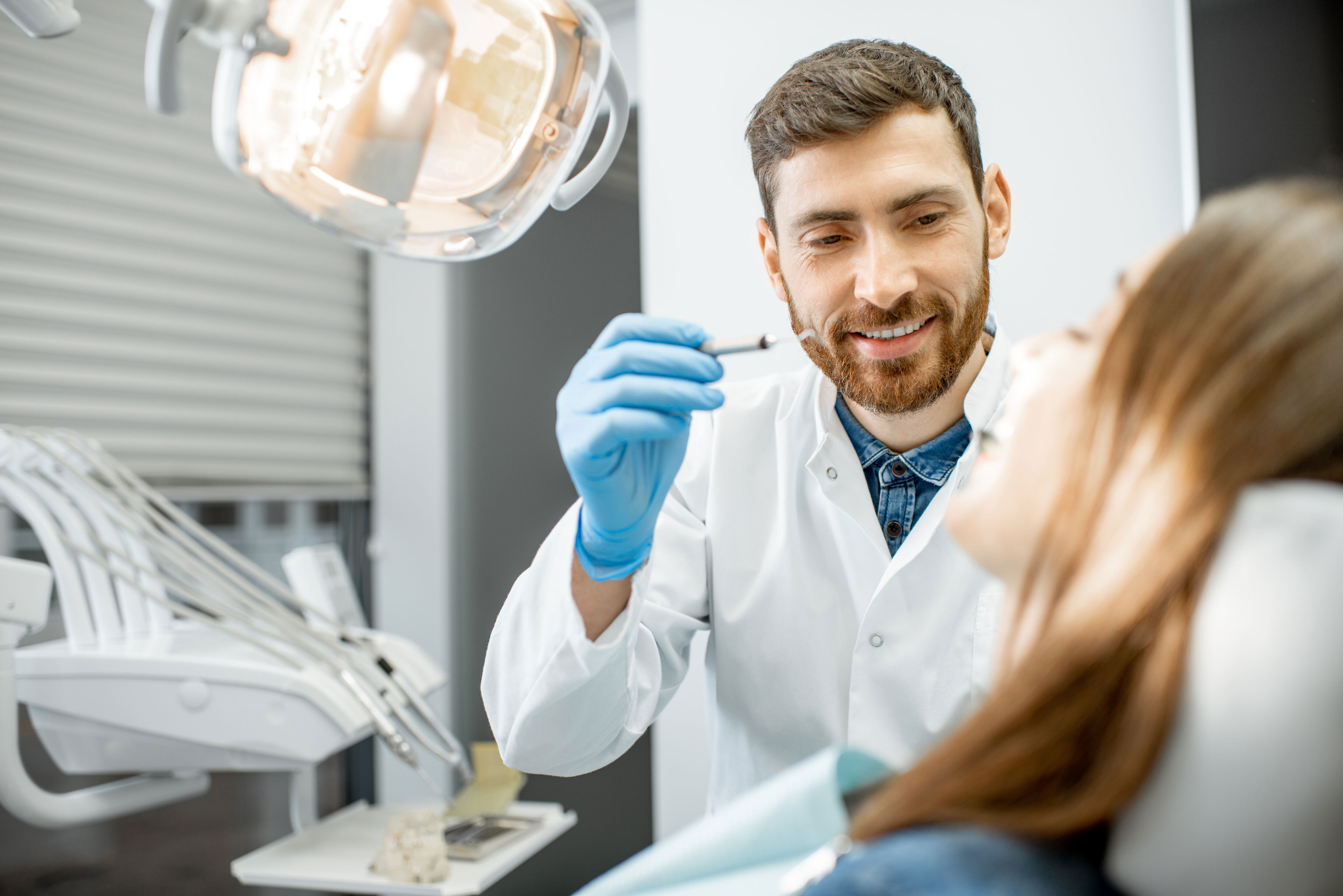 November is Mouth Cancer Action Month, so we're offering information about oral cancer, its causes, symptoms, and treatment options. Mouth cancer is one of the fastest growing cancers in the U.S. and accounts for more than three percent of all new cancer diagnoses. Oral cancer is easy to prevent, and as with most diseases, early detection and treatment provide the best prognosis. However, oral cancer has no symptoms initially, so by the time you notice any abnormalities, it will have metastasized.
To prevent this, we recommend that everyone who is 18 or older get an oral cancer screening. The screening doesn't take long. It's painless and non-invasive, but it should be an essential component of your good oral hygiene routine. In addition, we can schedule a screening in conjunction with your annual dental exam and cleaning, so if you need either, call our Lake Katrine office for an appointment.
How Will My Dentist Know If I Have Mouth Cancer?
No matter the quality of your oral hygiene regimen, only your dentist will be able to detect the presence of oral cancer. This will be done by palpating the soft tissues of your mouth for the presence of lumps or cysts that may be problematic. Additional tests or a biopsy may be ordered depending on the results of the palpation.
What Symptoms Indicate the Presence of Oral Cancer?
Although oral cancer presents asymptomatically, if you notice any of the following, then call our office without delay:
Growths or areas of scar-like tissue
Lumps or swollen areas in the mouth or on the neck or head
Ulcers or open sores that haven't healed within three weeks
White and red patches in your mouth
The above may not indicate the presence of mouth cancer, but it does indicate an anomaly that shouldn't be ignored. Call our Lake Katrine office for an appointment if you have any of the above. If you're ever unsure, it's always better to take precautions when you don't need them than not to take them when you should have.
Are There Causes of Mouth Cancer?
Rarely, mouth cancer can have a genetic component if you have a first-degree relative that has or had it, which would be a parent, child, or sibling. However, it's usually attributable to lifestyle habits, although sometimes there's no discernible reason. It just happens. The following conditions can increase your risk factor for developing mouth cancer:
Alcohol: Consuming 21 or more alcoholic beverages weekly or three or more daily can dramatically increase your risk factor for developing mouth cancer. Alcohol irritates your sensitive mouth tissues and makes them more vulnerable to the toxins in tobacco products. The bloodstream then carries the toxins to other parts of your body and contributes to the onset of other diseases such as cardiovascular disease and other cancers.
Age: Being 45 or older
Diet: A poor diet can increase your risk factor
Gender: Being born male since biological males have a higher risk factor for oral cancer
Outdoor activities: Spending considerable time in the sun without sun protection elevates your risk
Personal habits: Some types of intimate activities have been linked to oral cancer because of the HPV virus
Tobacco products: If you use tobacco products, you're at a significantly higher risk of developing mouth cancer, and it doesn't matter whether you smoke cigarettes, chew, dip, vape, or use a pipe. Those who drink heavily as well as smoke are at a sixfold increased risk for developing oral cancer.
Although some of these factors can't be changed, some can, and changing those may reduce your overall risk factor.
Is Mouth Cancer Preventable?
Preventing mouth cancer starts with revising the factors that you can, such as the following:
If you use tobacco products, quit.
If you drink excessively, get professional help and learn other ways to socialize and relax. If you normally drink heavily, quitting cold turkey may be inadvisable, so be sure to consult your doctor or a professional first.
Wear sun protection when you're outdoors for a long time.
Minimize risky behaviors and wear protection.
Eat a healthy diet with fruits, vegetables, and omega-3 fatty acids, and stay hydrated so that your lymphatic system can work optimally.
Get a regular dental exam and an oral cancer screening.
Since early detection and treatment are keys to the best prognosis, make sure you have at least an annual dental exam and get an oral cancer screening.
What's the Treatment Like for Mouth Cancer?
There's no standardized treatment for mouth cancer because there are too many variables. Each treatment protocol will be unique to the individual and will depend on their overall health, the location and type of the cancer, and whether it has metastasized or is localized. It may be as simple as surgically excising the cancerous tissue or as complex as a round of radiation, chemotherapy, and reconstructive surgery, so you may need the services of a maxillofacial oral surgeon. When mouth cancer is detected and treated early, the treatment will be the least invasive, so be sure to get screened for oral cancer.
Have You Been Screened?
If you haven't yet been screened for oral cancer, then call Dentists' Office of The Hudson Valley at (845) 512-1230, and we'll put you on the schedule. If you need an annual exam and teeth cleaning, we can schedule them for the same time. If you need any other dental procedure, let us know, and we can schedule you. We're among the best in the Lake Katrine area, and we're sure you'll be happy with the service we provide.
Even though a diagnosis of mouth cancer is scary, it's very treatable when it's detected early. We'll be there for you if you are diagnosed with oral cancer. You won't have to go through this alone, so schedule your oral cancer screening without delay. Your oral health and your physical health are inextricably linked, so take advantage of Mouth Cancer Action Month to make both your body and your mouth as healthy as you can.
Call us today. You'll be glad you made the call.