Posted under:
Root Canal
Posted on: September 1, 2022
Gum Care Awareness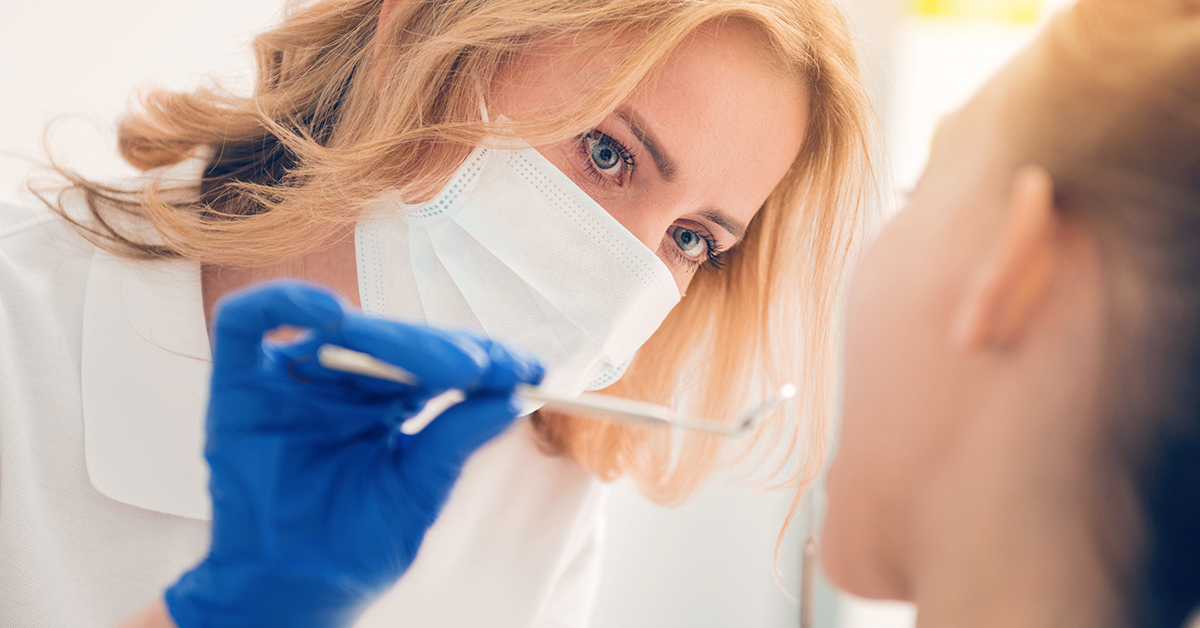 Do You Understand the Importance of Good Gum Health?
September is Gum Care Awareness month, and its objective is to enlighten people about the importance of gum health. Although many take their gums for granted – they're only placeholders for the teeth, right? – healthy gums are actually essential to a healthy body. Everything that goes into your mouth will enter your bloodstream and be carried throughout your body, including your major organs. Gum disease, which begins as gingivitis and evolves into periodontal disease, is the major cause of tooth loss in adults who are 35 and older.
Ready to ensure your gums are in great shape? Call our office for an appointment today!
How Do I Ensure I Have Healthy Gums?
Ensuring that your gums are healthy is simple and inexpensive. You don't need special equipment or invasive tests. All you need is the following:
A quality, soft-bristled toothbrush that's the correct size for your mouth
ADA-approved toothpaste
Dental floss, either traditional floss, floss picks, or a flosser
Antibacterial mouthwash, which is optional but recommended
Brushing and flossing a minimum of twice daily and using an antibacterial mouthwash at least once daily should be your minimum daily hygiene routine. This will help keep both your gums and your teeth healthy. Brushing your tongue may feel awkward at first, but it can reduce the number of bacteria that remain near your gums. Antibacterial mouthwash can remove any residual bacteria that your other efforts missed, which will keep as many bacteria as possible from your gums.
Typically, gum disease starts as gingivitis, which is inflammation of the gums at the base of your teeth, and it's usually the result of a plaque buildup on your teeth. When plaque isn't removed through brushing and flossing, then inflammation begins. As a result, you may notice minor bleeding when you brush and floss. If so, this may indicate the early stages of gingivitis, and you should schedule a dental appointment without delay. Otherwise, your gingivitis can become periodontal disease and cause irreversible damage, including loss of your teeth.
What Signs Should You Look for With Gum Disease?
Gingivitis is the first stage of gum disease, and these are the seven symptoms you may notice:
Areas of infection or irritation on your gums
Bad breath or an off taste in your mouth
Bleeding when you brush or floss
Eroding gums
Loosened teeth or oddly spaced gaps between your teeth
Red, sensitive, or swollen gums
Pockets of infection or pus between your teeth
If you notice any of the above, then make a dental appointment without delay. Gum disease doesn't go away unless you treat it. If you don't treat it, it will worsen into periodontal disease and may ultimately cause you to lose some or all of your teeth.
What Happens If I Have Gum Disease?
Your dentist will examine your teeth and gums to determine if you have gum disease and, if so, at which stage. The treatment will depend on the stage of gum disease you have, and the more advanced the stage, the more extensive and invasive the treatment you'll need.
Don't delay in scheduling time to meet with a qualified dentist in Lake Katrine. We're experts in gum care!
The Stages of Gum Disease
Gum disease has three stages. When it's treated in the first stage of gingivitis, it can be cured. However, if it progresses to the next stage, it will cause irreversible damage that can only be repaired through reconstructive dentistry. Treatments for advanced gum disease are expensive and time-consuming, so don't ignore your gum disease. See your Lake Katrine dentist promptly. The three stages of gum disease are:
Gingivitis: This is the first stage of gum disease and is curable and any damage is reversible. It occurs due to a plaque buildup on your teeth, causing your gums to become irritated and inflamed. If you notice minor bleeding when you brush, you may have gingivitis, so call your dentist for an appointment.
Periodontitis: This is the second stage of gum disease, and it's not curable and the damage cannot be reversed. Your dentist can halt the progression of the disease and reconstructive dentistry may repair any damage. However, you may have permanently damaged the bones and tissues in your mouth. You may need antibiotics, root planing, or professional scaling to restore functionality.
Advanced Periodontitis: This is the final stage of gum disease, and by this time, the bones and tissues around your teeth may have been destroyed. You'll probably also have lost some or all of your teeth. Treatments at this point are expensive, extensive, and invasive. Dentures or implants can replace your missing teeth, but you may need a bone graft and other restorative dentistry to restore functionality to your mouth and be able to eat your favorite foods again.
It's unfortunate that these problems can be prevented by simply brushing and flossing your teeth. In addition to your good, daily oral hygiene routine, you need regular dental checkups and cleanings. No matter the quality of your oral hygiene regimen, things can happen, and your dentist can detect anomalies that you might have missed. We recommend that everyone over the age of 18 get screened for oral cancer. The screening is painless and it's not invasive; your dentist will screen during the examination.
Gum Health Is Physical Health
Not only can gum disease destroy your mouth and facial structure, but it can also adversely affect your major organs and cause the following serious health issues:
Cancer
Cardiovascular disease
Dementia
Diabetes
Hypertension
Stroke
Don't risk developing these serious health problems. Make sure to keep your gums and your teeth in good health, and be sure to include regular dental exams and cleanings. Remember, everything that goes into your mouth will be absorbed by the bloodstream because the tissues and membranes in your mouth are very thin and permeable.
Schedule Your Appointment Today
Don't ignore the early symptoms of gum disease. Schedule your appointment today, especially if you haven't had a dental exam recently. Call Dentists' Office of The Hudson Valley at (845) 512-1230 at your convenience.
We look forward to speaking with you and working with you.