Emergency Dentist in Lake Katrine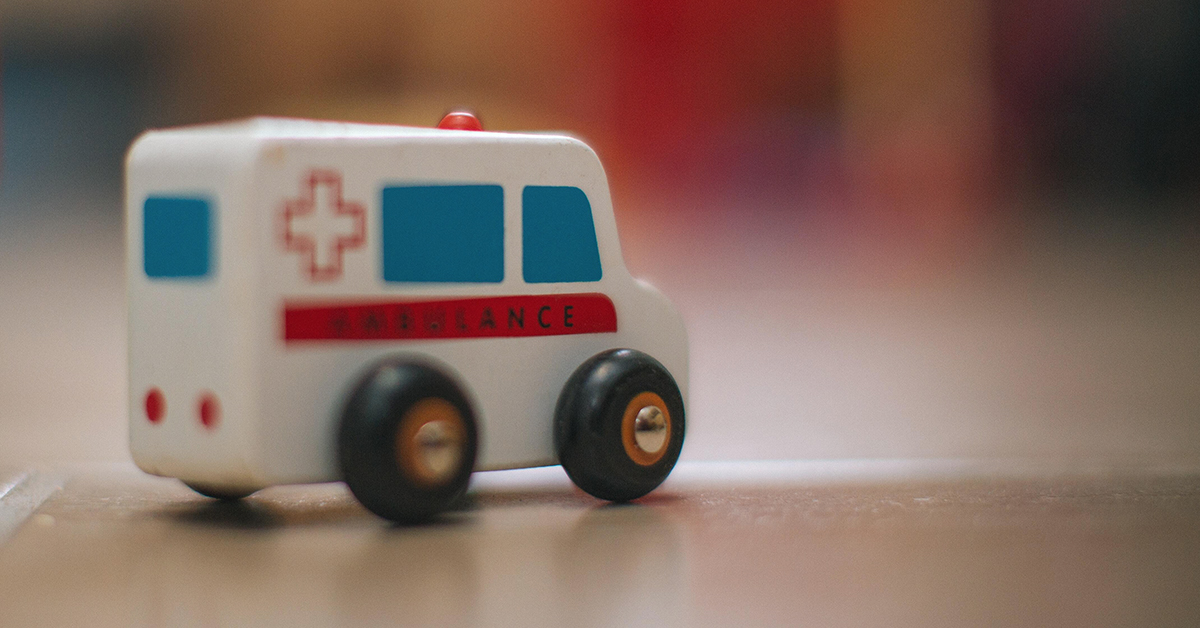 If you've ever experienced a dental emergency, you understand how stressful it can be. Not only is it painful and uncomfortable, but it also causes you to worry about what you will have to do next.
While the obvious answer is to see a dentist, many people don't know what constitutes a dental emergency. This causes them to hold off on seeking out treatment. In many cases, a dentist should be contacted promptly so that the patient can receive pain relief and treatment before the issue becomes even more serious. Emergency treatment from a dentist in Lake Katrine can be obtained at our office during our business hours.
Do you need emergency dental treatment? Get in touch with an emergency dentist in Lake Katrine today!
Should I Go to an Emergency Dentist in Lake Katrine?
Severe toothaches, mouth injuries, and tooth injuries are all common dental emergencies that need to be treated promptly. If they are left untreated, they will become more severe over time. This could lead to more expensive and invasive types of treatment. The vast majority of dental emergencies can be treated by one of our dentists during our regularly scheduled office hours.
Common Types of Dental Emergencies Are:
1. Broken or fractured tooth
2. Knocked-out teeth
3. Severe toothache pain or pressure
4. Abscessed tooth
5. Lost or loose fillings and crowns
6. Orthodontic pain or injury
Fractured or broken teeth are typically caused by sudden damage to the mouth area. This most frequently happens while a person plays sports, bites down on something very hard, or has an accident of some sort occurs. This is a common problem for children to have. However, adults also suffer from broken or fractured teeth. No matter what your age is, you should seek out prompt treatment for a broken or fractured tooth. Your dentist will be able to eliminate your pain, restore your tooth, and reduce the odds of an infection setting in.
One of the most frightening dental emergencies you can have is a knocked out tooth. While your first instinct might be to panic, you should call your dentist as soon as the tooth has been knocked out. This will allow him or her to give you tips on how to save and care for the knocked-out tooth so that it can be placed back into the tooth's socket. The faster you call your dentist in Lake Katrine, the more likely it is that he or she will be able to repair and replace your tooth back to its natural state.
What Should I Do if I Have Persistent Pain?
Tooth or mouth pain that won't go away and that doesn't have a visible cause should also prompt a call to your dentist. Tooth decay, cavities, or sinus infections are common culprits of these symptoms. Ignoring your symptoms could lead to abscesses and other types of serious infections.
If you've ever had a crown or tooth filling fall out, you know how sensitive it can make your tooth. Even though it may not seem like a serious issue, it needs to be treated quickly or your tooth could become further damaged and decayed. Your dentist will be able to treat the issue with a temporary or permanent restoration.
Braces can also lead to dental emergencies. You should contact your orthodontist or an emergency dentist if you have broken brackets, displaced wires, or are experiencing severe pain from your braces.
Where Do I Find an Emergency Dentist in Lake Katrine?
When you're in need of emergency dental care, you should call Dentists' Office of The Hudson Valley. Our team of dedicated dentists can treat your emergency dental problem any time during our regularly scheduled office hours. Not only that, but our experienced team can provide you with tips and advice on how to care for your affected tooth or teeth until you are able to see the dentist.
Seeing an emergency dentist in Lake Katrine allows your issue to be diagnosed. It also gives your dentist an opportunity to give you relief from your pain while treating your issue with the proper type of treatment. Your dentist will also be able to tell you what you should do to prevent the problem from happening again.
How Do I Know If I Need to Go to the Emergency Room, or If I Just Need to Call My Dentist?
Our team can assist with the majority of dental care emergencies during our regular business hours. However, there are some cases that need to be seen immediately. These types of cases may require you to go to your nearest emergency room or call 911.
Get to the Emergency Room Department Immediately if You Experience These Symptoms:
1. Severe swelling of the face or gums
2. Severe bleeding
3. Sudden injuries to your face, head, teeth or jaw
Any of the above issues alone or combined with a fever, chills, or difficulty swallowing or breathing should be met with a trip to the emergency room. These types of symptoms are indicative of life-threatening complications.
While you are at the emergency room, the doctor there will be able to treat severe swelling and bleeding. He or she won't be able to provide treatment for the underlying dental condition that caused it. After you have been released from the emergency room, you should contact your dentist for further treatment options.
Don't Ignore Emergency Dental Care
Practicing proper dental care by seeing your dentist regularly and having a good at-home dental care routine helps to prevent emergency dental issues from popping up. Properly caring for your oral health allows you to catch any potential issues early on when they are easier to treat.
If you believe that you need to obtain emergency dental care, contact an emergency dentist in Lake Katrine. Our practice is here to help you with your emergency during our regular business hours.
Do you need emergency dental treatment? Get in touch with an emergency dentist in Lake Katrine today!