Dental Emergencies in Lake Katrine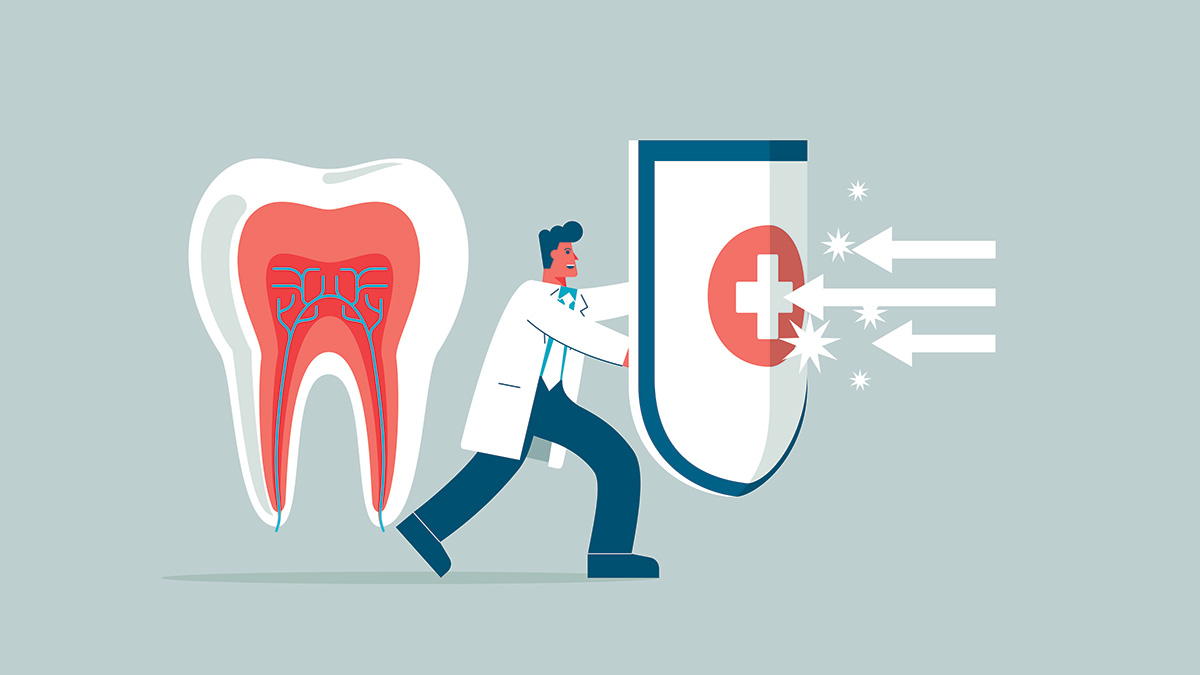 Hearing a tooth crack after being hit in the face while playing sports is disturbing, and the same is true about finding yourself dealing with relentless tooth pain. Regular cleanings and checkups can identify small issues that can turn into major emergencies, but certain types of dental trauma can also arise without any warning at all.
Even taking a fall can leave you with dental problems that need emergency attention. At Dentists' Office of The Hudson Valley, we believe that being prepared to handle a dental emergency empowers our patients to know how to immediately address serious symptoms and who to call. From knowing when to call 911 to preserving a knocked out tooth, here's everything you need to know about managing a dental emergency.
How Do You Identify a Dental Emergency?
When you love your smile, even minor damage can feel like a crisis situation. The good news is that most dental injuries aren't too serious, and you can usually wait a few days for an appointment to fix a small chip in your tooth. However, dental injuries that are serious tend to be quite distressing.
Dentists view knocked out teeth as emergency situations, since time is of the essence for reinserting the tooth into the socket before the root dies. Severe bleeding from a cut may need immediate care, especially if it won't stop. Dental abscesses represent a major infection that is not only painful, but it could also spread to other parts of your mouth or the rest of your body. These types of trauma will only continue to get worse, if you put off seeing the dentist.
Can You Help Someone With a Dental Emergency by Calling 911?
Many people rush to the emergency room when they have dental pain or oral injuries. While it is often faster to call your dentist to help with a knocked out tooth, there are times when you need to visit the hospital or call 911. Naturally, you'll need to call 911 if the dental injury is causing someone to stop breathing or have trouble swallowing. A broken jaw is cause for concern, and head trauma should always be checked out by a medical professional. When in doubt, we recommend calling 911. Even if the operator helps you determine that it's not a life threatening emergency, you'll be better off checking just in case it is one.
Use These Tips to Ease the Symptoms of a Dental Emergency in Lake Katrine
Discovering a gap in your smile or seeing someone with profuse bleeding from the mouth is stressful, and it is sometimes hard to make snap judgments in the heat of the moment. That's why we've put together a few tips for handling common dental emergencies. Reading through this list can prepare you to jump into action to help you or someone experiencing a dental emergency.
Most dental injuries are accompanied by pain, bleeding, and swelling. You can control oral bleeding by pressing clean gauze or a washcloth against the wound. If you can't see where the bleeding is coming from, then you can rinse your mouth with warm water and spit it out. Usually, this will reveal the site of the wound.
Knocked out teeth are especially disturbing, but our dentist has techniques to reinsert them into its original socket. The secret to making this happen all comes down to what you do after an injury. Simply locate the tooth and rinse it off with warm water while holding it by the crown. Then, you can try to put the tooth back into the socket or preserve it in a container of saliva or milk. While it's not a guarantee, your dentist can then use special procedures to stabilize the tooth while it hopefully reattaches to the socket in your jaw.
Find Fast Pain Relief Through a Same-Day Appointment
After applying first aid and getting your condition stabilized, you'll want to reach out to us at Dentists' Office of The Hudson Valley in Lake Katrine right away. While we typically have a full schedule of appointments, we make sure to leave some room for people who need our care for unexpected emergencies. We never want to think of someone having to be in pain for long, and our dentist values preserving your natural teeth so much that we will make same-day appointments for urgent needs. Never try to wait out a dental emergency in Lake Katrine. Visiting our office can help you end your pain and begin finding ways to preserve your beautiful smile.
When you reach out to our team at Dentists' Office of The Hudson Valley, feel free to let us know if you are having extreme or distressing symptoms. If you've had an accident, then let us know about it. We'll be able to share your information with our family dentist in Lake Katrine while you rush to our office for your same-day appointment, so that they'll be ready to give you prompt attention upon your arrival. While we hope you never need a same-day appointment, we hope knowing that it's an option brings you comfort if the worst-case scenario occurs.