Posted under:
Root Canal
Posted on: October 15, 2020
Dental Care Basics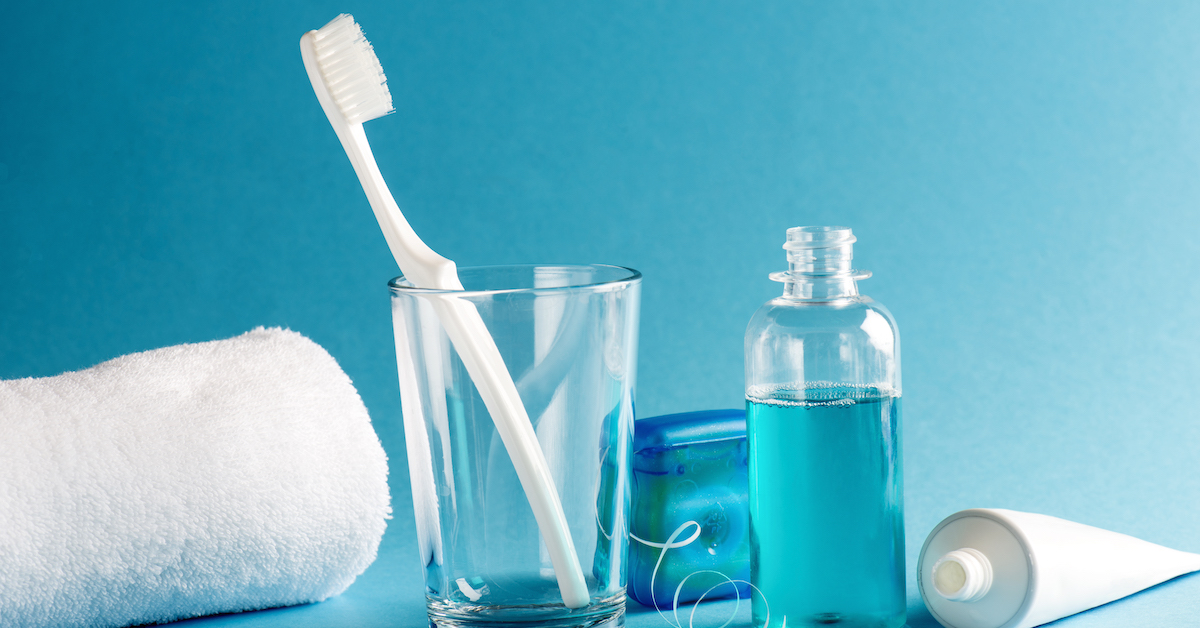 Taking good care of your teeth will help you to retain them throughout your life. Maintaining your natural teeth can help you bite and chew with greater confidence and will typically improve your overall state of health. Our dentists will work with you to find the best approach for keeping your teeth and gums healthier and for ensuring that you and your family enjoy the best dental care in Lake Katrine. We are committed to the most effective and appropriate care for every member of your family.
Almost everyone knows about the importance of flossing and brushing their teeth every day. Understanding the right way to accomplish these tasks, however, can be more challenging. Our dental team is committed to providing you with the most practical recommendations and the right regimen for managing your dental care at home. We also look forward to seeing you in our office to complete your twice-yearly dental cleaning and your regular exams, which are also critical to maintaining your dental health.
The Risks of Plaque and Tartar
In many cases, plaque cannot be seen easily as it adheres to your teeth. This substance is formed when bacteria use acids to break down food inside your mouth. The resulting film is known as plaque and is very sticky, which allows it to collect on your teeth. Plaque can damage the enamel of your teeth and create cavities and tooth decay. Regular brushing and flossing after meals are among the best strategies for removing plaque on a daily basis.
If plaque is not removed promptly, it can harden around the gumline and between teeth to form calculus or tartar. This white substance can usually only be removed by a trained professional during a dental cleaning. If allowed to remain on your teeth, both plaque and tartar can irritate the gums to cause inflammation. This can lead to gingivitis, which is the earliest stage of gum disease. Regular dental cleanings are your best line of defense against the damaging effects of tartar and plaque on your teeth.
Common Symptoms of Gingivitis and Gum Disease
Gingivitis is an inflammatory condition that affects the gums. It is often linked with plaque and tartar on the teeth that is not thoroughly removed. In the early stages, gingivitis may not cause any symptoms at all. As the condition worsens, it typically produces the following warning signs:
Puffy and swollen gum tissue
Redness or darkening of the gums
Bleeding, especially after flossing or brushing
Tenderness and pain of the gums
Halitosis, more commonly known as bad breath
Addressing gingivitis in the early stages may make it possible for our dentists to reverse the progress of this condition, helping you avoid the negative effects of periodontal disease.
If left untreated, gingivitis and gum disease can lead to deterioration of the structure of the gum and the bone in the jaw. This can result in the loss of teeth and an inability to accept traditional dental implants. By working with us to create a workable treatment plan to stop gum disease in its tracks, you can ensure the best results for your teeth, gums and overall state of dental health.
Cavities and Tooth Decay
Tooth decay is caused by plaque, which attacks and eats away at the enamel that protects and surrounds your teeth. When it makes a breach in this outer covering of the teeth, the resulting hole is known as a cavity. According to the experts at the American Dental Association, tooth decay is the most common chronic childhood disease. Cavities and tooth decay can strike at any age, however.
Regular examinations in our office will typically provide you with added protection against the negative effects of cavities and tooth decay. We can provide your children with effective preventative treatments that will help them to avoid cavities. For adults, we can offer helpful instructions on brushing, flossing and obtaining regular teeth cleaning to prevent most cavities and issues with tooth decay before they start.
Best Practices for Caring for Your Teeth and Gums
Keeping a few simple steps in mind will help you to manage dental hygiene requirements at home:
Brushing
Brushing should be done for two minutes at least and after each meal.
At a minimum, you should brush twice a day with a fluoride toothpaste. This will allow you to remove nearly all the plaque from your teeth and will provide added protection between brushing.
Use a soft-bristle toothbrush or an electric toothbrush and pay close attention to the back teeth and the side of your teeth that is not visible when you smile. Avoid brushing too hard. If you notice blood on the brush after you are done, contact our office immediately to be checked for gingivitis and gum disease.
Flossing
Flossing is essential to remove food and plaque from between teeth.
If you have sensitive gums, we can recommend waxed floss options that will reduce the chance of injury to your gums during flossing.
Regular flossing will improve the health of your teeth and will often allow you to enjoy fresher breath into the bargain.
Mouthwash
Mouthwash is a useful addition to your dental care regimen. Use antibacterial rinses after brushing and flossing to remove as many food particles as possible from your teeth and gums.
Healthy Diet
Keeping your teeth healthy also requires a healthy diet.
Avoid sugary foods and refined carbohydrates.
Instead, opt for whole fruits and vegetables, lean protein and more.
Make Regular Dental Appointments
You should plan to visit our office twice yearly for teeth cleaning and examinations. During your exam, we will do a preliminary check for oral cancer as well as checking for gum disease. We will also perform an examination of your teeth and jaw to determine if you grind your teeth or have issues with your temporomandibular joint. These regular checkups are the key to spotting issues early and to providing you with the right treatments to suit your needs.
Keep Your Teeth and Gums Healthy For Life
Our dentists and dental professionals are committed to providing you and your family with the right care and treatment for all your dental requirements. Give us a call today to schedule your first appointment with our team. We are here to help you keep your teeth healthy and beautiful throughout your entire life.