Posted under:
Root Canal
Posted on: September 21, 2023
Comprehensive Dental Care in Lake Katrine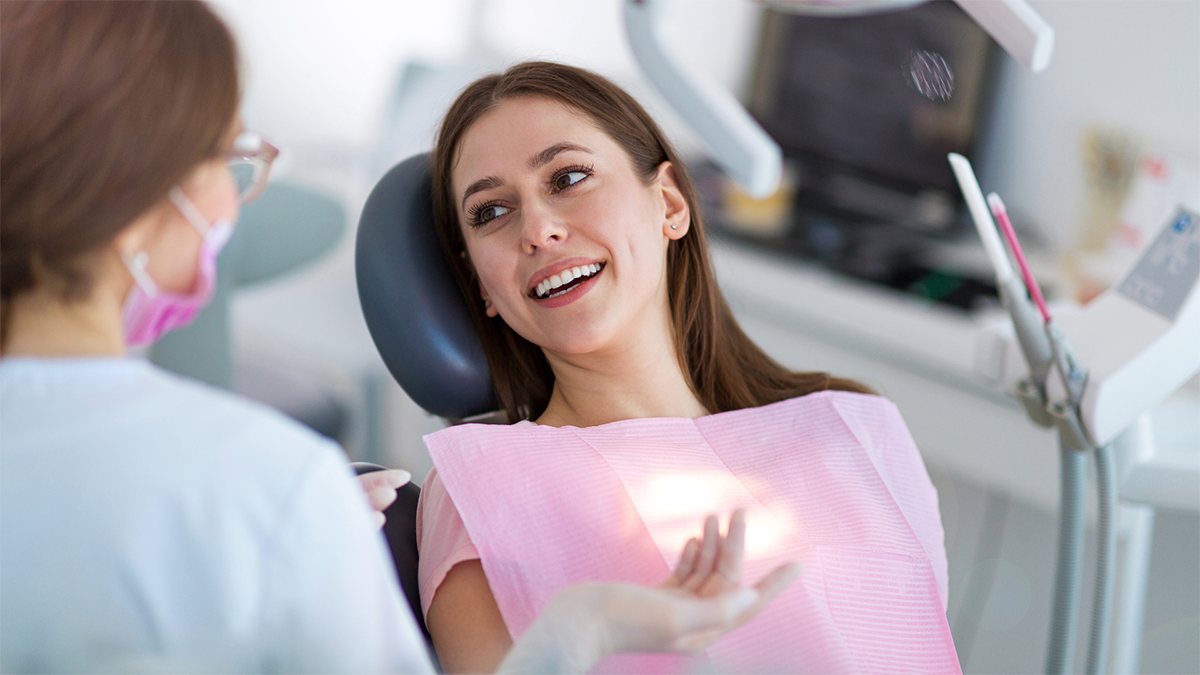 Dental health and general health are closely linked. Here at Dentists' Office of The Hudson Valley in Lake Katrine, we take our commitment to smile health seriously. We strive to offer the highest possible level of dental care, working with you to develop a treatment plan that helps you get the most out of your smile. Our goal is to meet your current needs and stabilize your dental health and provide you with everything you need to keep your smile healthy going forward through individualized treatment plans and educational support.
Our team loves what we do, and you'll feel the difference the moment you walk through the doors. We want you to feel safe, comfortable, and heard. If you feel anxious or even fearful about an upcoming appointment or treatment, let us know! We can take steps to alleviate those worries, and we'll address your needs promptly to help reduce the risk of future fears. You can get the high-quality dental care you need in a comfortable, relaxed environment.
Convenience
As a family dentist, we welcome patients of all ages. We offer pediatric dental care, preventive and routine dental care, and essential care for seniors. No matter how young you are or where you are in life, we can help you get more out of your smile. We'll create personalized treatment plans for each member of your family, helping you avoid the rush and stress that can come from establishing multiple dental homes.
Our team is great with kids. We help them understand the importance of good dental care and offer kid-specific treatments, like fluoride applications and dental sealants. We're here for the adults in your family, too, offering everything from restorative dentistry to gingivitis treatments. We'll help your whole family get their dental health on track and put their best smiles forward.
Preventive Care
Have you ever heard the phrase "an ounce of prevention is worth a pound of cure?" In our dental office, we work with you to prevent dental problems that could devolve into more expensive problems and necessitate more extensive therapies or treatments.
We start with routine dental cleanings. At these cleanings, we'll remove plaque and tartar buildup, which can help reduce the risk of periodontal disease, tooth decay, and bad breath. Our family dentist will also check your teeth and gums for any signs of trouble, such as cavities or gingivitis. We may also develop a treatment plan to help you get more from your current routine. We will also assess your needs for other preventive care, such as protective mouthguards.
Appropriate dental education may also be addressed at your checkup. We might recommend specific products or techniques for you to use when brushing and flossing at home. We recommend brushing after meals or at least twice a day as well as flossing daily. A mouthwash can help rinse away particles dislodged by flossing and might help you feel fresher after brushing.
Specialty Care and Advanced Technology
[OFFICENAME] incorporates the most advanced technology to diagnose and treat your dental problems. Leading-edge technology offers greater accuracy and improved results. You do not have to be uncomfortable getting traditional X-rays. Instead, we use non-invasive and comfortable digital X-rays to clearly view your oral structures. The crisp, clear, high-resolution digital images are available almost immediately and make it easy to spot worn enamel, gum disease, decay, or microscopic damage that would otherwise go undiagnosed and untreated when using conventional imaging techniques.
We also work closely with a network of dental specialists, so if you ever need more specialized care, such as oral surgery or orthodontics, we can provide you with improved continuity of care with trusted dental professionals. In other words, our family dentist works tirelessly to make sure that you and your family always have access to the reliable care you deserve.
Choosing a new dentist can feel like a big task, but we're here to make the process easier. We offer convenient care and personalized attention for the whole family. We build relationships with our patients designed to help them get more out of their dental health. Dental health relies on teamwork, and our dentist partners with our clients to help them learn the best ways to care for their teeth and gums for a lifetime of healthy, happy smiles. If you're ready to transform your dental health and enjoy a positive, convenient patient experience, give us a call. Dentists' Office of The Hudson Valley welcomes new patients and tailors our comprehensive care plans to each person's needs in a comfortable, family-friendly environment. If you've been dreaming of a better smile, the time to act is now. Call us today to schedule your appointment.