Basic Dental Care in Lake Katrine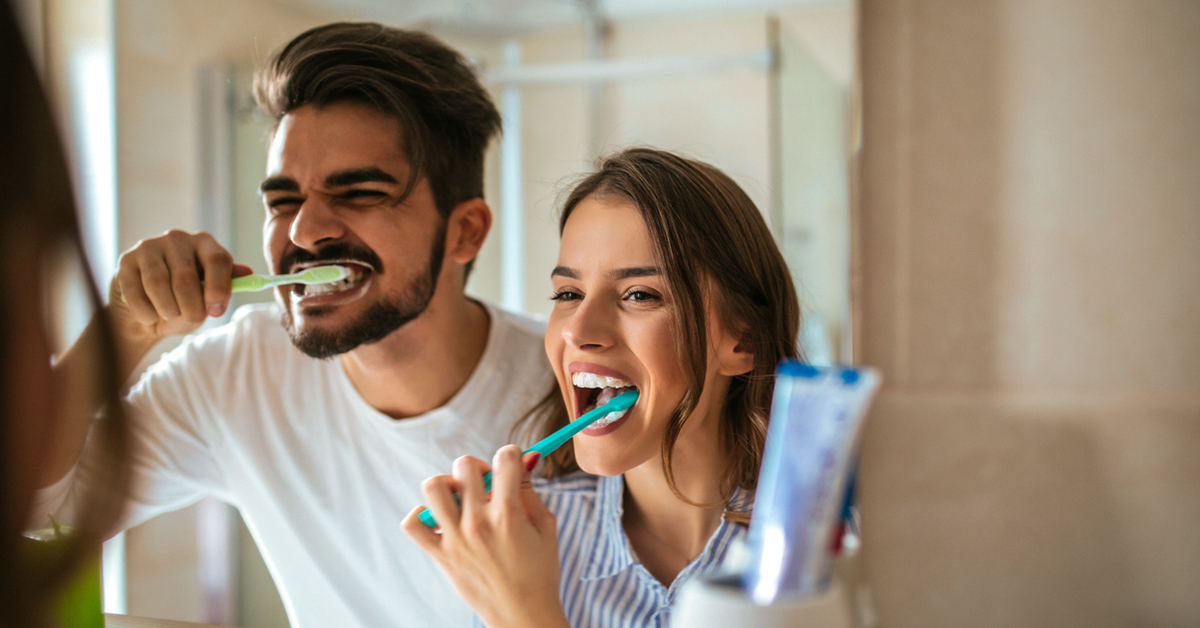 Although dental hygiene habits may sound totally boring, they're vital to your overall good health and longevity as well as your quality of life. Research has shown a direct correlation between poor dental health and serious diseases such as cardiovascular disease, cancer, dementia, and other life-threatening diseases. For the best oral health and, therefore, the longest life, make good dental hygiene a priority and schedule dental visits at least yearly.
If you need to schedule a dental cleaning and exam, click here!
What Is Basic Dental Care?
Basic dental care involves keeping your teeth and gums as healthy as possible by having at least annual dental visits and maintaining a good daily dental regimen. At a minimum, your daily dental hygiene regimen should include brushing twice daily, flossing once daily, and using an antibacterial mouthwash. Brushing and flossing more frequently throughout the day is helpful, and optimally, you should brush and floss after every meal and snack. This isn't always feasible, however, and when it isn't, you can rinse your mouth well with clear water until you can practice your oral hygiene routine.
Do You Brush at Least Twice a Day?
The American Dental Association recommends that everyone brush at least twice each day and floss at least once daily. If you brush only twice daily, you should brush immediately before bedtime to remove the maximum amount of food particles and bacteria from between your teeth and gums. Otherwise, they'll remain there overnight and start the process of decay and plaque formation. After you brush at night, don't consume anything except plain water.
When you brush, make sure each quadrant of your mouth is brushed for at least 30 seconds. A quadrant is the upper left and right sides, and the lower left and right sides of your jaws. The order in which you brush isn't important as long as you spend the full two minutes brushing. Many models of electric toothbrushes signal when you've brushed for two minutes.
Whether you use an electric or a manual toothbrush isn't important, but it should have soft bristles of uneven lengths to reach the most cracks and surface areas of your teeth. Use gentle pressure in a circular motion and brush back and forth for maximum effectiveness. Learn to brush your tongue if you don't already do that. Many people don't, but the rough surface of the tongue is a haven for bacteria and brushing the tongue will give you better hygiene and fresher breath.
Replace your toothbrush after three months or immediately after you've recuperated from being sick. If the bristles start to fray or splay, then replace your toothbrush. It should be sized appropriately for your mouth, and it doesn't matter what the package says. Some adults require child-sized toothbrushes, and some children require adult-sized toothbrushes, so buy the appropriate size for your mouth. If you have any questions, call our Lake Katrine office, and we'll be happy to help you.
Is Your Toothpaste Fluoridated?
Most toothpaste brands now contain fluoride, which is a naturally occurring mineral that has been shown to strengthen tooth enamel and help fight cavities. It doesn't matter whether you use gel or paste, but make sure your toothpaste and all your dental hygiene products carry the ADA Seal of Acceptance, so you know you're getting a quality product.
Most municipalities now fluoridate their water supply, so there may be some concern about getting too much fluoride in your body. Since city water is fluoridated only to the minimum standard for health, this shouldn't be a concern. In addition, there are symptoms of over fluoridation, but speak to your dentist if you have questions.
Do You Floss at Least Once a Day?
According to the ADA, you should floss at least once each day, preferably just before bedtime, and don't consume anything except plain water after you've flossed. Optimally, you should floss and brush after each meal or snack, but that's not always an option. If you can't floss after a meal or snack, then thoroughly rinse your mouth with clear water and do your hygiene routine when possible.
Rinsing your mouth can eliminate lots of the bacteria and food particles that cause gum disease and cavities, but it shouldn't be used in lieu of flossing. It doesn't matter whether you use traditional dental floss, dental picks, or a water flosser. They all work the same. It's a matter of personal preference, but if you have questions or need advice, ask your Lake Katrine dentist.
All your dental hygiene products should carry the ADA Seal of Acceptance, so you know you're getting a quality product.
Looking for More Tips for Basic Dental Care?
Mouthwash is a great addition to your oral care regimen, and it doesn't matter whether it's non-alcoholic or regular or which flavor you prefer. Mouthwash can remove residual bacteria that may lurk in the mouth, and it will freshen your breath. Make sure it carries the ADA Seal of Acceptance.
Would On-the-Go Tips for Dental Care Be Helpful?
If you're frequently away from home, it can be difficult to maintain good oral hygiene. A travel kit that contains travel-sized containers of your favorite dental products can enable you to maintain good oral hygiene when you're on the go.
Also, consider changing some of your eating habits. For instance, snack on nuts, vegetables, and fruit instead of calorie-dense, nutrient-empty snack foods like chips, cookies, and candy. Not only will the crunchy texture of fruits, nuts, and vegetables help keep your mouth cleaner, but the additional nutrients can also improve your physical health. Also, substitute clear water for sugary sodas and beverages that will add to your waistline and detract from your dental health.
Does Your Daily Hygiene Include Good Prevention Habits?
Your good oral hygiene regimen should include regular trips to the dentist. An annual dental cleaning and exam are the minimum recommended by the ADA; twice yearly is better. In addition, we recommend that everyone get screened for oral cancer, which is the fastest spreading cancer now, accounting for more than three percent of all new cancer diagnoses, and if you smoke or drink, the risk rises.
Oral cancer screening isn't painful or invasive; your dentist will screen for it when they do the exam. No matter the quality of your dental hygiene program, your dentist may spot issues that you're unaware of. Since oral cancer presents asymptomatically, it's especially important to have a screening.
Ready for your cleaning and exam? Click here to schedule!
How Can We Help You?
Our Lake Katrine office is one of the best in the area, and we're sure you'll be happy with the treatment you receive. Schedule your appointment today. We look forward to speaking with you and working with you.
If you need an annual exam or if it's been a while since you had one, then click here for an appointment.